The Ambassador
On December 18, 2018 H.E. Patty Chen presented her credentials as Ambassador Extraordinary and Plenipotentiary of the Republic of Suriname to the People's Republic of China to H.E. President Xi Jinping.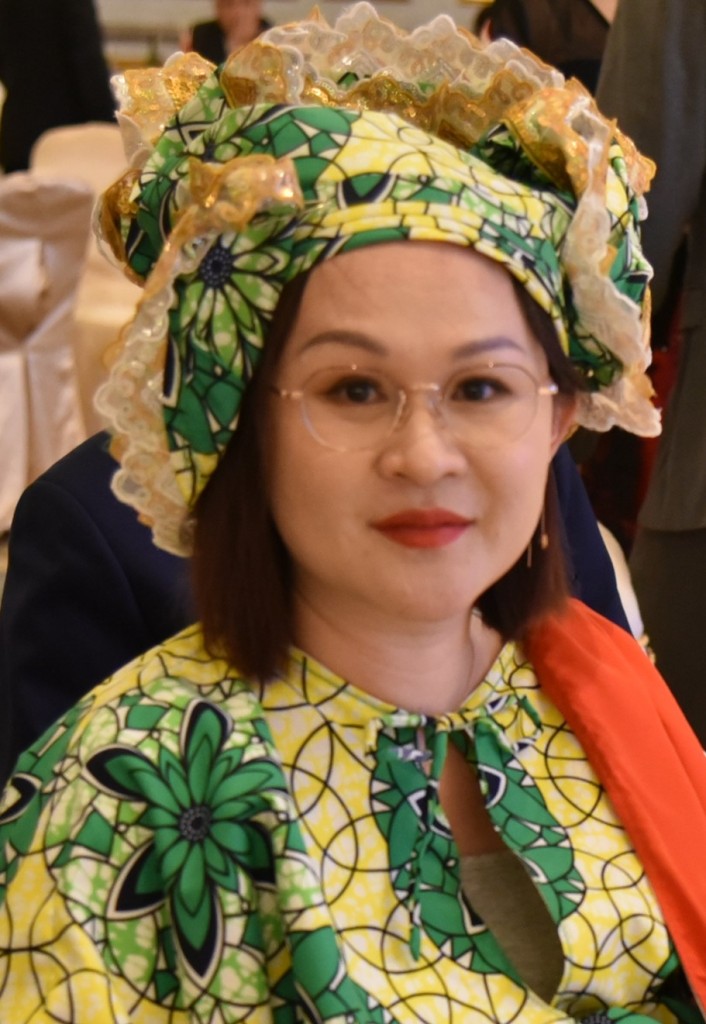 A warm welcome to the official website of the Embassy of the Republic of Suriname in Beijing.
The Embassy is responsible for executing its noble task aimed at fostering bilateral cooperation and multilateral relations in coherence with the mission and vision of the Ministry of Foreign Affairs, International Relations and International cooperation (MBIBIS). In this regard the facilitation and strengthening of relations between Suriname and China in the areas of economy, commerce, politics, culture, education and science as well as promotion and encouragement of people-to-people exchanges are taken into account.
The Embassy looks after the interests of Surinamese nationals visiting, living, studying and working in People's Republic of China and can be contacted for consular matters involving the Republic of Suriname.
Please feel free to contact us when ever need be for our services.
Biography brief Ambassador Patty Chen
Mrs. Patty Chen was born on May 27, 1983 in Paramaribo, the capital city of the Republic of Suriname. She is married and has two daughters.
Patty Chen studied law at the Anton de Kom University of Suriname where she graduated in April 2011, acquiring her Degree Master at Laws. On September 4, 2007 she was worn in as a certified interpreter in the Chinese Language  and worked for the Ministry of Justice and Police.   On December 13, 2013 she was sworn in as an Attorney at Law.
Professional experience
Patty Chen served as sworn-in interpreter from 2007-2012 at the court of Justice of Suriname.
From 2011-2018 she practiced as Attorney at Law for a prestigious Lawyers Office in Paramaribo (Criminal Justice and Civil Law). In preparation for her diplomatic career Mrs. Patty Chen enrolled into the Suriname Diplomatic Institute (SDI) during the first half of 2018. During the second half of 2018 Patty Chen was sworn in as Ambassador Extraordinary and Plenipotentiary of the Republic of Suriname to the People's Republic of China.
She currently serves her country in this position, contributing to fostering the bilateral relation between the Republic of Suriname and the People's Republic of China with a special focus on attracting investments and entrepreneurs. On the other hand she works tremendously in advocating for bilateral cooperation in various other fields.
Social life
Before her tenure as Ambassador, Patty Chen was actively involved as deputy chair of the Chinese Culture Foundation and Art Center Suriname.
As of March 2018 she was elected as the Secretary for the Suriname Chinese United Association (SCUA) which is the umbrella organization for all registered Chinese foundations in Suriname. As a Surinamese citizen of Chinese descent she is sparing no effort nor opportunity through which she always manages to bring the countries closer together. Her networking skills are instrumental in fostering cooperation between the Republic of Suriname and many other countries with diplomatic representation in the People's Republic of China.
Published on 2021/07/27